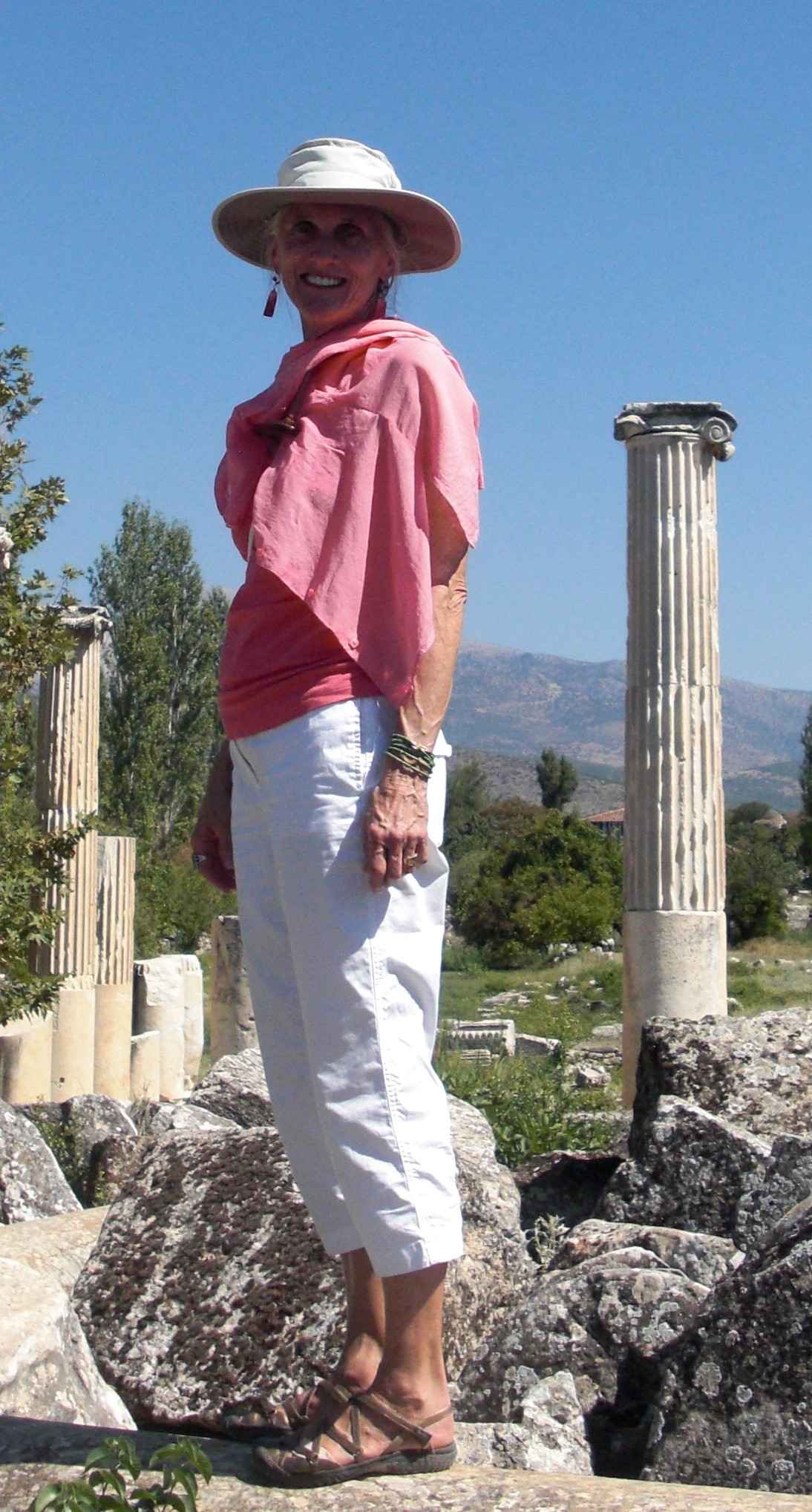 Gala Kraftsow has been an impassioned artist for more than 40 years.
In the late '70's, she was creating clay sculptures when her talent was recognized by Picasso's student and lover, the sculptress Velinka. After quickly becoming her private tutor, Velinka spent years imparting her knowledge as a classically trained artist on to Gala. Gala's hunger to continue learning new techniques and experience art in new ways led her to the renowned Italian sculptor Piero Resta, with whom she studied for 10 years while living on the Island of Maui.
Gala has mastered many mediums including stone, clay, oil paints, cold and hot cast bronze and resin mixtures and most recently, mosaics--studying with world famous mosaic artists, Sonia King.
In her latest collection of mosaics, Gala has captured the essence of her travels and experiences in glass, gems, beads, stone, shells, and any other object that inspires imagination and beauty.
Gala has been the featured artist at the Andrea Smith Gallery in Sedona many times over the last 10+ years.